Event Payroll Services provided a list of events paying for the March 18, 2019 Union Payroll. This list appears on our calendar for that date. You can also view it here:
| | |
| --- | --- |
| EVENTDATE | EVENTNAME |
| 3/2/19 | JSK 2/25-3/3/19* |
| 3/2/19 | LOSE YOUR MARBLES-18 |
| 3/2/19 | MICHAEL STANLEY-18 |
| 3/9/19 | JSK 3/4-10/19* |
| 3/9/19 | BXO-WK1-19 |
| 3/10/19 | BXO-WK2-19 |
Hits: 617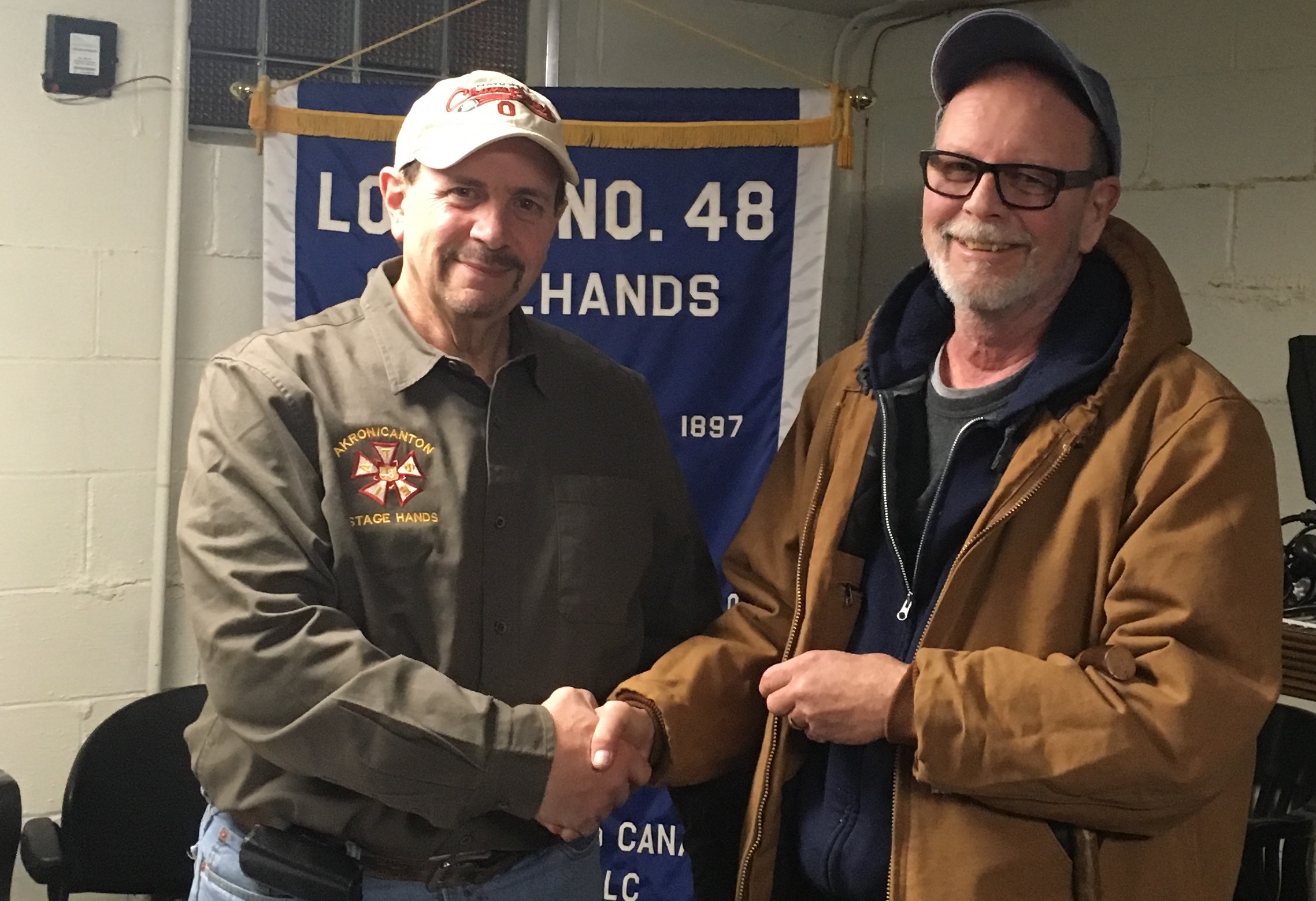 Tim "Buffo" Shuff Receives His 45 Year Pin!
Hits: 7
TO: LOCAL No. 48 HIRING HALL EMPLOYEES
DATE: February 23, 2019
SUBJECT:

 

HOUSE ELECTRICIAN AT BLOSSOM MUSIC CENTER
This memorandum shall serve as notification that there is currently a position at the 

Blossom Music Center now open for bid:

 

House Electrician.

 

The open position is 

for a qualified and experienced electrician. 

This position is responsible for electrical tie-ins for events, maintaining house and 

stage lighting, set-up of follow spot work areas, and operating the house lighting 

console/system.

 

The individual must also hold an ETCP Entertainment Electrician 

certification [or be on track to earn this certification]. 

The House Electrician also, assists the first House Man in Steward responsibilities for

 day-to-day operations.

 

The House Electrician will be paid under the minimum 

call provisions in the collective bargaining agreement for Blossom Music Center.

 
All interested and qualified persons should submit a resume and cover letter stating 

your interest.

 

This position requires a flexible work schedule that includes working during all scheduled special event concerts [May thru September] and all orchestra set-ups, rehearsals, and concerts [which will include evenings, weekends and holidays] 

as appropriate to meet the needs of the Blossom schedule.
Resumes may be sent to:

 
I.A.T.S.E. Local No. 48
678 N. Main St
Akron, OH

 

44310
All resumes must be received by 5:00pm on Friday March 8, 2019, to be considered 

for this position.

 

[No emails will be accepted for the letter of interest or for the resume.] 

All submitted resumes will be reviewed by the Executive Board of I.A.T.S.E. Local No. 48. 

Qualified applicants will be referred for interviews for the position.
Hits: 27
Lenny Pizzute Receives His 30 Year Pin!
Hits: 10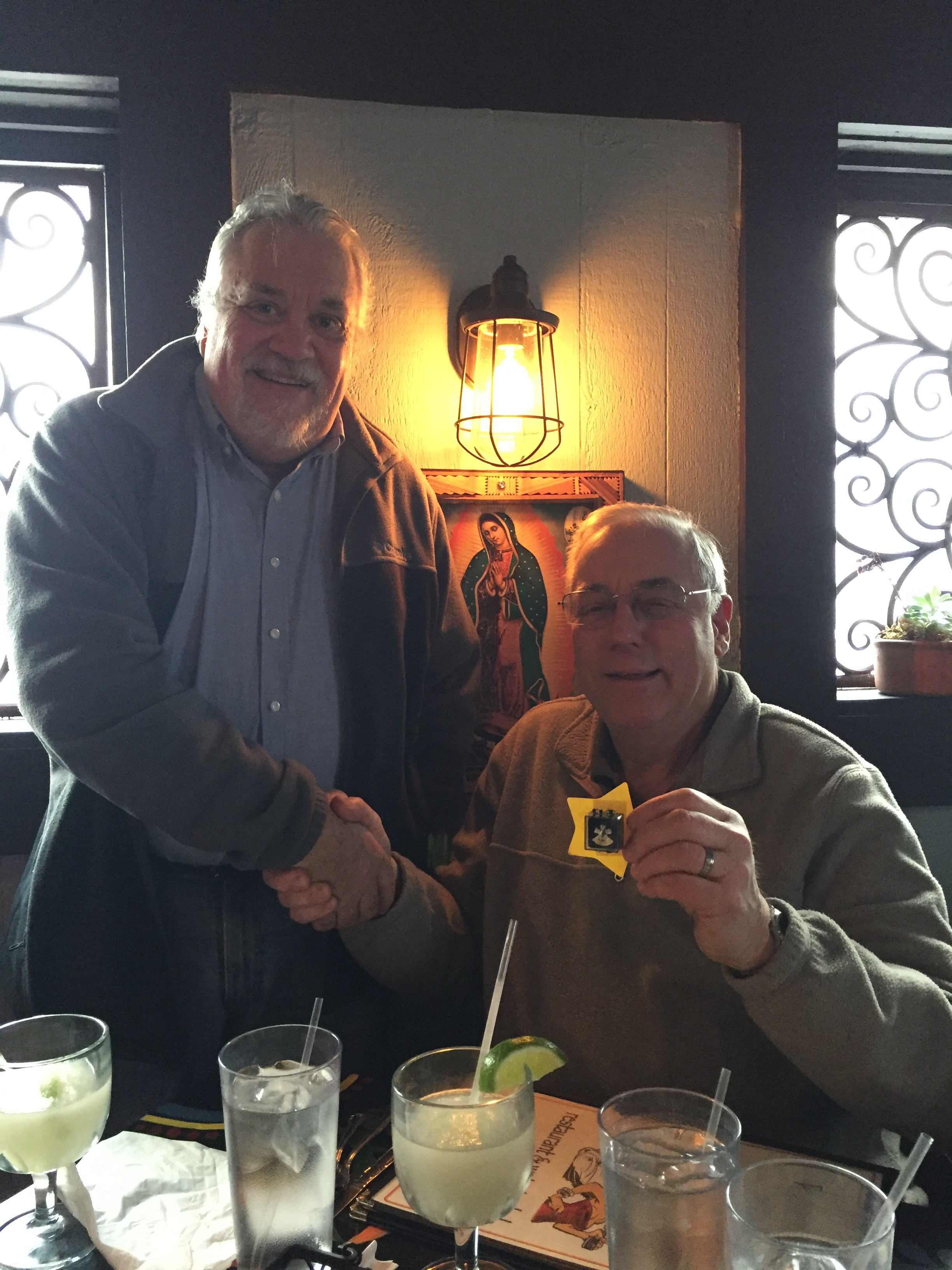 Bill Stewart Receives His Fifty Year Service Pin! 
Hits: 375