. Educational Books
Entertainment Rigging for the 21st Century: Compilation of Work on Rigging Practices, Safety, and Related Topics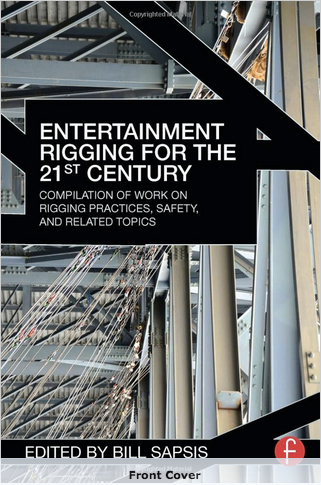 Review
From the basics of physical forces and mathematical formulas to performer flying and stage automation, 
Entertainment Rigging for the 21st Century
 provides you with insider information into rigging systems and the skills you need to safely operate them. Over the past decade, the entertainment industry has witnessed major changes in rigging technology, as manually operated rigging has given way to motorized systems in both permanent and touring productions, and greater attention has been paid to standardizing safety practices. This book leads you through what is currently happening in the industry, why it's happening, and how. Accessible for riggers and non-riggers alike, it contains details on the technology and methodology used to achieve the startling effects found in concerts and stage shows.